Coming Soon: Get Together
There are quite a few things coming. EA has announced that Get to Together is coming out soon. As of for the time. Here what is expected to be in the this expansion Pack. This Pack is Coming Out in December. Info from The Sims site.

The Sims 4 Get Together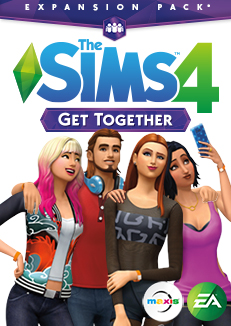 Welcome to the beautiful world of Windenburg where there's always something fun to do with other Sims! Explore scenic neighborhoods and lively hotspots, get together for exciting group activities, and join clubs to meet new Sims and live it up! In
The Sims 4 Get Together
*, there's always a great reason to get together.
* Requires The Sims 4 game to play (sold separately) and all game updates to play. Internet connection required for product installation.
Key Features:
Explore a new world.
Discover the beautiful world of Windenburg! Explore its scenic neighborhoods including the charming traditional countryside, bustling town square, ultra-modern business district, and exclusive private island.
Meet new Sims.
There's just something about Sims from Windenburg that makes you want to meet them all. Join different clubs, each with their own interests, personalities, and styles. Can't find the perfect club? Create and customize your own. Playing with different clubs unlocks unique rewards for Sims to enjoy.
Rule the dance floor.
Take the party to the next level with new DJ & dancing skills. Pump up the crowd by creating the perfect mix in the DJ booth, then jump on the dance floor and show off all new dance moves.
Party anywhere.
Throw parties anytime, anywhere! Head out to the ruins or any local hotspot, and set up the DJ booth to get the party started. Build a bonfire to heat things up, dare other Sims to get into some hilarious situations, and sneak away for a quick romp in the bushes with that special Sim.
Get styled.
Use the new walk-in closet to try on a variety of different outfits with other Sims to get their reactions – for better or worse. Select outfits for all of your Sims and get ready for a big night out. Feeling frisky? Sneak into the closet for a little WooHoo while no one's watching.
Get Together Video:
More to on this Expansion Pack Later.
Note: I will do a whole new Post about this and all the other Expanion Packs i got. This is just a News update on this expanion.
Game News